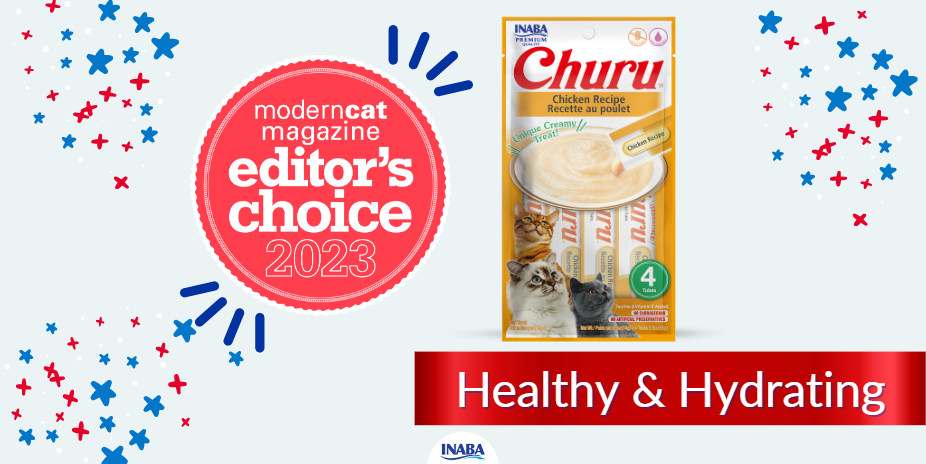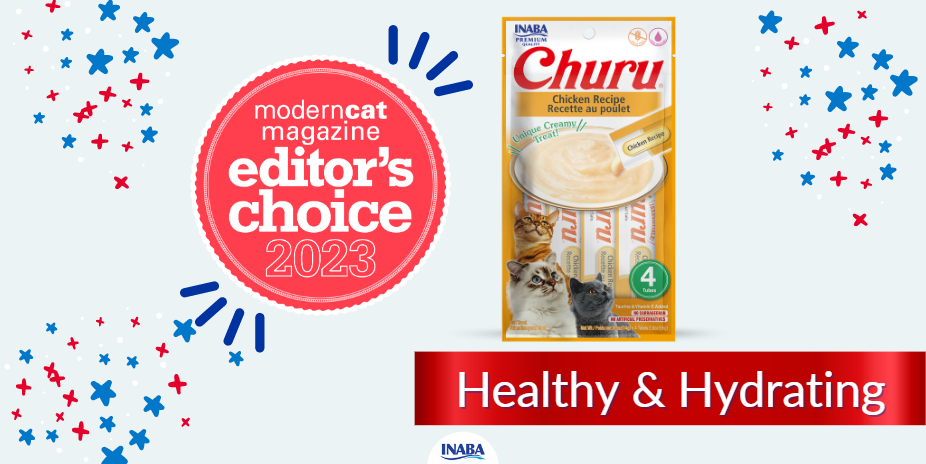 Modern Cat Magazine Editors Choice
We were recently picked as an Editor's Choice by Modern Cat magazine in their recent newsletter.
Here's what they had to say:
"The Modern Cat feline testers LOVE the Churu lickable cat treats from Inaba! Made with premium proteins and no by-products, preservatives or artificial colours, this excellent, low-calorie treat can also be used as a delicious topper!"
Thanks, Modern Cat for the shout-out!!!