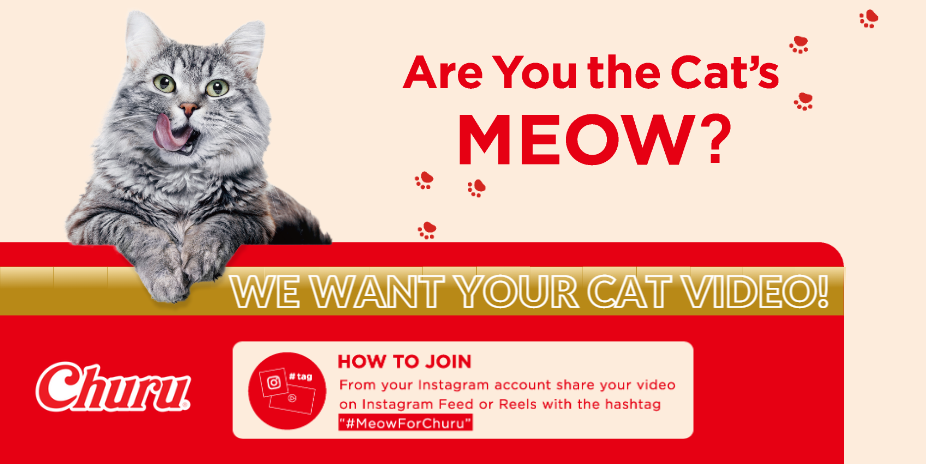 We want your cat video!
Who's the Cat's Meow Challenge
Post a video of your cat on Instagram with #meowforchuru for a chance to appear in our video.  Celebrating "National Cat" Day on October 29th, the #meowforChuru video will run on the NASDAQ Building Vision in Times Square for two weeks (October 23rd-November 5th, 2023).
Go to the official campaign website for more details.